How to Spot Free Kindle Books on Amazon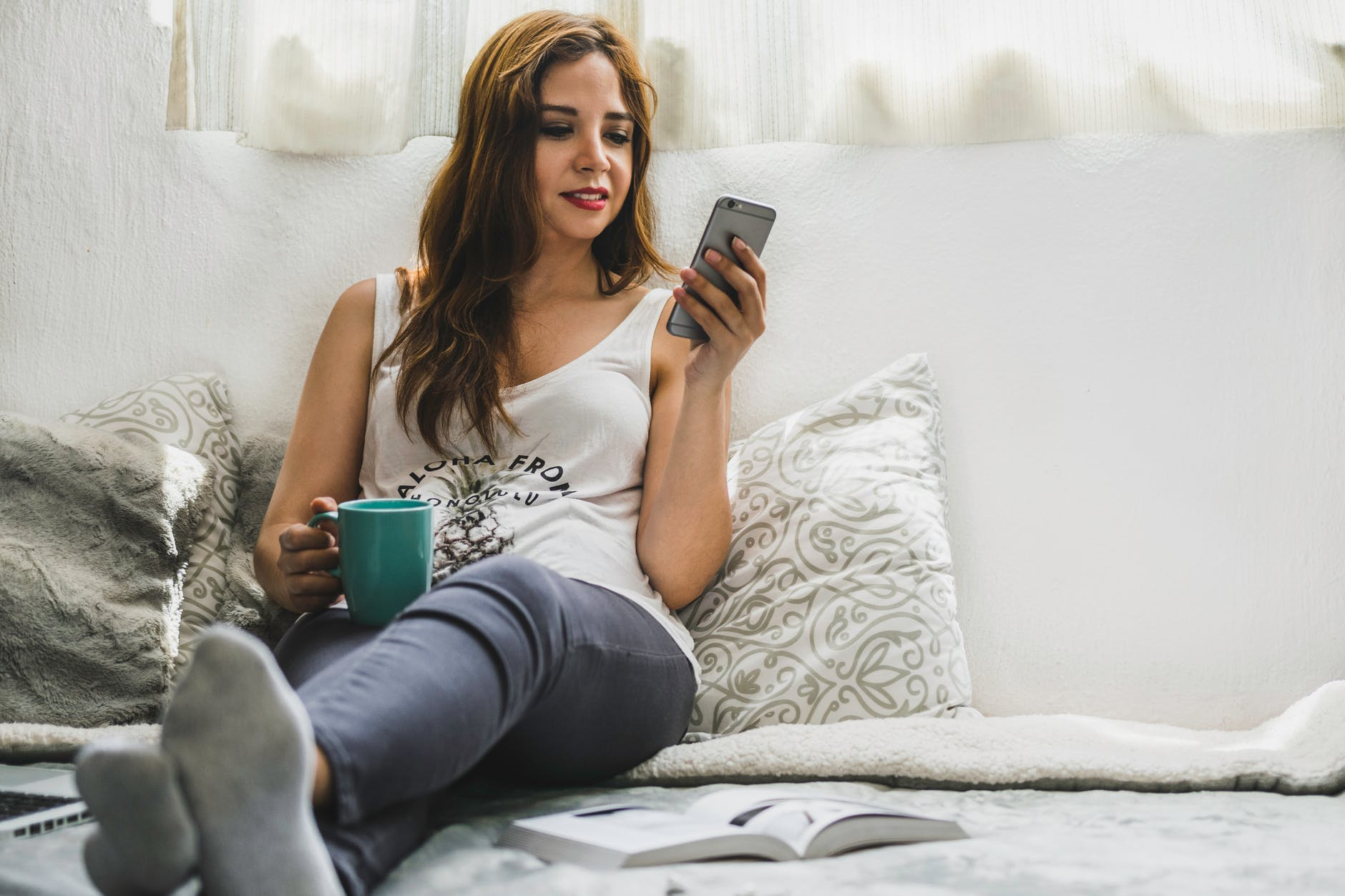 At any given moment, there are tens of thousands of free Kindle books available on Amazon, but it can be tricky to recognize books that are truly free from those that are only free with a Kindle Unlimited subscription. If you don't want to pay $9.99 per month for the all-you-can-read subscription, here's how you can spot Kindle books that are available for free download without having to pay a cent.
How the Kindle buy box deceives you
In the screenshots below (taken on desktop and mobile, respectively), it initially looks like the book is free. However, when you look closer, you'll see that the first button, which states "Read for Free," is only available with Kindle Unlimited. The next button "Buy now with 1-Click" sits below the true cost of the book $9.99 for those who do not have a Kindle Unlimited subscription. Many people find the side by side Free and actual price messaging to be deceiving.
Kindle Buy Box on Desktop Browser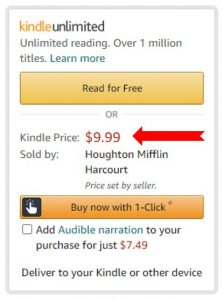 Kindle Buy Box Mobile Browser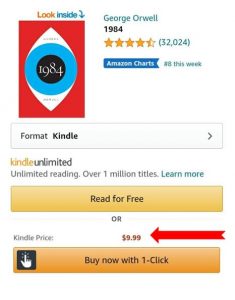 Examples of truly free Kindle Books
Permafree books are titles that are made available for free for long periods of time, or even indefinitely. Authors may choose to list one of their books for free to attract more readers or encourage people to start reading the subsequent books in a series. In the example below, author Blake Pierce made the first book in a 15-part series for free, without requiring a Kindle Unlimited subscription (notice the lack of the "Read for Free" button).
Free Kindle Book in Mobile Browser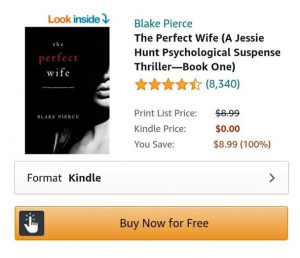 Free Kindle Book in Desktop Browser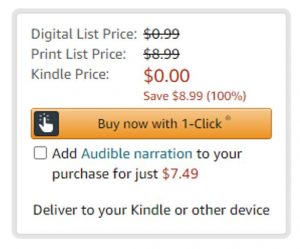 The next book, Pride and Prejudice, is available for free with or without a subscription. The top button is for Kindle Unlimited users, whereas the bottom button lets anyone "buy" the book for free.
Mobile Browser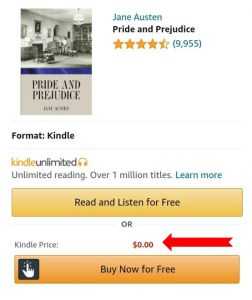 Desktop Browser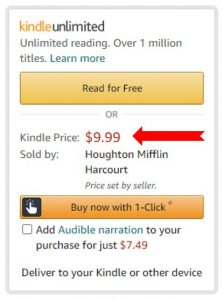 How can you find free Kindle books? Try BookSliced, which has easy deeplinks directly to free Kindle books in each genre.