Amazon's Kindle Summer Rewards Program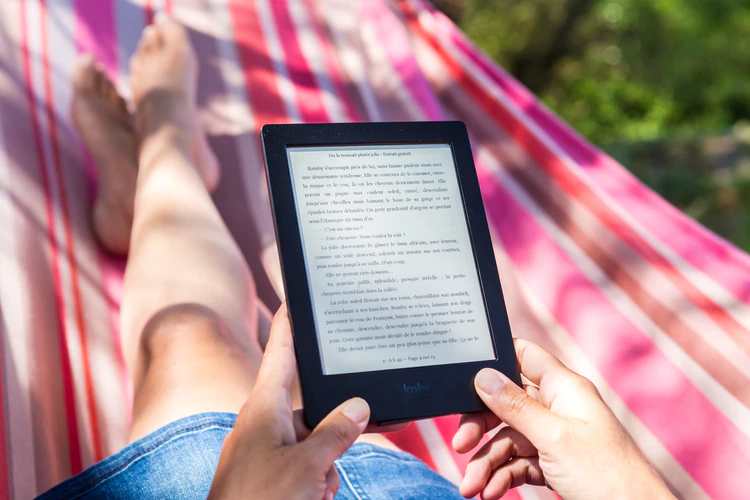 This July, Amazon selected some lucky US customers to take part in the beta launch of the Kindle Summer Rewards Program. Here's more about the program.
How the Kindle Rewards Program Works
The Kindle Summer Rewards program is a special, limited-time rewards event for select U.S. customers to earn Kindle Points (also referred to as "Kindle Rewards"), redeem points for eBook credits, and collect badges for reaching different reading goals. The program began on July 7 and will come to a close on September 22.
Amazon explained that they hope this highly selective program will "encourage passionate and new readers to get more out of reading this summer." Participating in the program itself is free, but participants were specifically chosen by Amazon and were not allowed to invite friends or family members to join. "By limiting the program to select customers," Amazon claimed. "We can bring our most innovative ideas to customers faster."
If you are a current program member, you can view the information page here. If you were not selected for the program and you go to the information page you will see this message: "Sorry… this program has limited access while in beta." (See the screenshots below to see what you are missing).
Earning Kindle Points
If your in the program you will earn 5 Kindle Points for every dollar you spend on eBooks and 2 Kindle Points for each dollar you spend on printed books on Amazon.com. Customers can earn a maximum of 200 Kindle Points per purchase. Textbooks, magazines, and audiobooks are not eligible for earning rewards.
All Kindle Points will expire at 11:59 PM PST on September 29, so you'll need to be quick to take advantage of the rewards they earn. For reference, 100 Kindle Points is equivalent to 1 dollar, so 400 Kindle Rewards can be exchanged for a $4 eBook credit.
You can see your Kindle Points balance, special offers, and badges on the Kindle Rewards homepage.
Redeeming Kindle Reward Points
You can redeem points for eBook credits on the Kindle Summer Rewards homepage. Simply click the "Redeem" button to exchange points for credits. The credit should appear within your account within 24 hours, and your credits will be automatically applied toward any eBook purchase at checkout.
However, eBook credits expire within 30 days from applying them to your account or at 11:59 PST on September 29 (whichever comes first).
Also, don't confuse Kindle Points with "Shop with Points" which allows you to use credit card reward points on your Amazon purchases.
Below are screenshots from the Kindle Summer Rewards beta program.