The Humbling and Other Poems
In an expansive, accessible debut collection, The Humbling and Other Poems, poet Robert J. Tiess raises a mirror to our world, and his, both heavily influenced by the classics of the Western canon.
Though rooted in feelings modern and universal Tiess' evident love of literature, myths and art from the ancient world emerge in many of his poems. They often reference luminaries of Greek and Roman civilizations: Socrates, the Tritons, and Sirius (who gives his name, of course, to a constellation) of mythology all get a name-check.
In "Trevi Fountain" Robert J. Tiess makes this passion text and subtext, paying tribute to: 'majesty most mythical: Corinthian-rich symmetries', while taking tourists (gently) to task for their superficial appreciation of the well-known monument, subtleties flattened by viewing through a smartphone camera.
His poems also take on the emotionally familiar. Take for example his title Poem "The Humbling" which begins:
I love the world that humbled me
Along my march to 33,
A time so prime, profuse with pride
When confidence intensified
And knowledge led me to exalt
My educations to a fault.
The poem explores the eternal fear of middle-age rendering one irrelevant as the promise of youth recedes into the rear view.
The author also creates throughout The Humbling a series of tightly controlled experiments in a range of poetic forms, without alienating the more casual reader.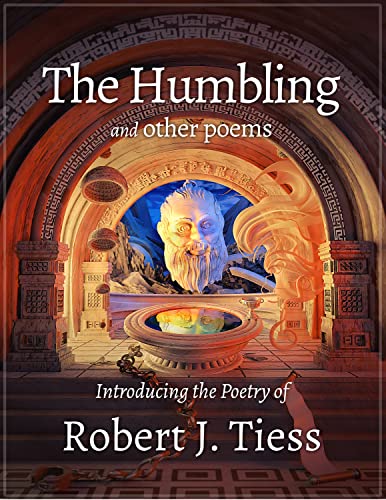 A volume to dip and in out of, or read through in the seven parts intended by the author as 'various stages of a larger journey toward freedom, compassion, selflessness, understanding, wisdom, bliss, and peace,' The Humbling and Other Poems is a thoughtful set of poems. It's also the warm, compassionate and earned result of a life in public service (as referred to in Tiess' biographical notes). In all, a volume which rewards both a brief read and a deeper one.