The 20 Best LinkedIn Groups for Authors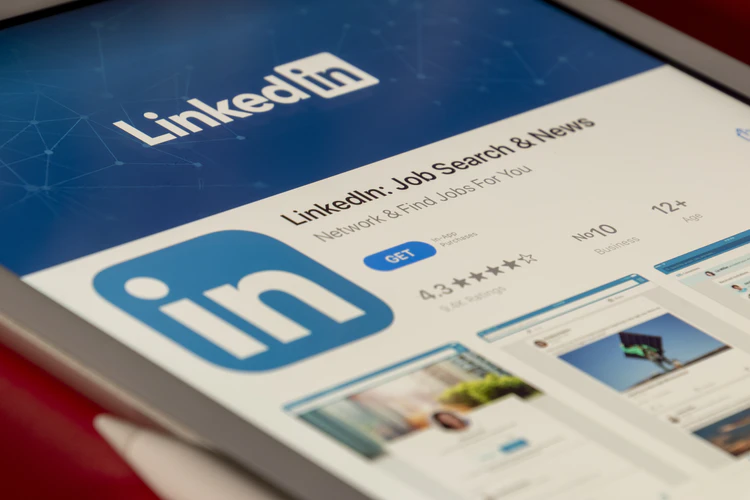 Whether you've published a dozen books or just released your first eBook, there's so much more to being an author than writing and editing. Navigating the different worlds of book marketing, social networking, self-publishing, and literary trends can be challenging for any single person to fully understand. Luckily, there are entire communities of professionals in the writing industry you can connect with in the virtual space.
What is a Linkedin Group?
The professional networking site LinkedIn is a great place to connect with editors, publishers, and other authors, but did you know that there are also groups you can join? LinkedIn groups are similar to Facebook groups in that they bring together people interested in the same topics. Members of a group can share their experiences or tips, request feedback or advice, and build strong connections with others in their field.
Benefits of Linkedin Groups for Authors
Each LinkedIn group will have its own unique focus and makeup of members. Some author groups on LinkedIn are strictly for published authors of a specific genre, whereas other groups are open to writers in all stages of the writing process. Some groups prohibit self-promoting your work, while other groups encourage members to show off their content. No matter what type of author or writer you are, there's definitely a group for you that can offer:
Encouragement and motivation
Accountability
Industry tips and advice
Editing and proofreading
Feedback and suggestions
New ideas and inspiration
Marketing and promotion ideas
Explore the groups below to see if there one that is a good fit for you.
Top 20 LinkedIn Groups for Authors
If you want to expand your professional network, connect with other accomplished authors, learn more about marketing your content, or get feedback on your latest chapter, here are 20 great groups to consider:
This group is welcome to fiction and nonfiction authors to ask any questions they have about marketing and advertising their books. Members are also encouraged to share their insights, ideas, and success stories of promoting their books.
This welcoming social group boasts over 2,500 members, including authors, publishers, and reading enthusiasts. Writers and publishers are encouraged to share their books, knowledge, writing tips, and announcements about upcoming titles. The group also shares book reviews, giveaways, and other news related to the rich world of literature.
Calling all authors and readers of romantic fiction! Share what drew you to the genre, what tropes you love (or hate) about romance novels, your favorite novels, and promote your own work to a community of people who are always searching for new romantic stories.
Since 2010, this group has amassed over 8,500 members who discuss their experiences, industry tips, and advice for writers who are thinking about self-publishing. Authors are free to share and promote their own work as well.
This group is an extension of the official Nonfiction Authors Association, offering a place for published writers to share information, ask questions, and connect with others in the profession. Members are more than welcome to share achievements, awards, marketing strategies, and other successes they've had with their work.
AIW is a professional organization for all types of writers, including novelists, journalists, poets, and nonfiction authors. You can expect to learn a lot from this diverse community where every member has a true passion for the art of writing.
The TAA is the only group dedicated to helping textbook and academic authors create valuable content, publish their work, and stay plugged into the latest industry happenings. If you're an academic writer looking for a supportive, encouraging community, this group is the one for you!
This group is for writers who would like help with any process of publishing an eBook, including marketing, choosing the right distribution channels, formatting, or editing. Members share all kinds of tips and information for publishing eBooks, as well as proofreading assistance for works in progress.
If you have ever participated in National Novel Writing Month, often known in writing circles as "NaNoWriMo," you'll want to participate in this group! Join for networking opportunities, writing advice, encouragement, and more from this diverse and welcoming group of dedicated writers.
This is a group dedicated to authors who would like to self-publish their print books or eBooks. You'll find support and advice about everything from designing your book cover to proofreading your content to choosing the right distribution channels.
Fantasy writers and authors can join this group to share ideas, connect with other writers, and ask any questions they might have about creating outstanding fantasy content. The community acknowledges that sharing their original work can be intimidating, so kindness and constructive feedback are key principles amongst members.
In this networking group, the community welcomes self-publishers, authors, and other professionals in the book industry. Here, you'll find insights and success stories from book marketers, sellers, publishers, and writers about what helped them increase sales, gain followers, and more.
Just like the group name suggests, this community is for writers of all levels to learn from each other, network, and share their insights and experiences. With nearly 13,000 members, you'll find valuable tips from all kinds of writers, ranging from professional authors to journalists to English teachers.
Are you a YA fiction author or aspiring writer of YA fiction? This group is full of tips for navigating the world of YA fiction trends, connecting with literary agents, marketing YA novels, and publishing books.
The SBPRA group is for writing and publishing professionals to share successful stories, insights, and ideas for creating and marketing books successfully. Its mission is to create marketing opportunities, encourage rich discussions, and provide a helpful place where members can achieve their goals of becoming published authors.
This is an open group that allows discussions and writers of all types, so long as the content shared relates to books. You'll find information, tips, and tricks about everything from reading, writing, editing, publishing, graphic designing, and much more from amateur writers to professional authors.
If you want to sell more books or Kindle books on Amazon, look no further! This group is for anyone hoping to improve their book marketing strategies on Amazon using tools like AuthorCentral, Associates, Advantage, CreateSpace, Shelfari, Kindle Direct Publishing (KDP), Kindle Publishing for Blogs, Amazon Webstore, KDP Select, and more.
This group is for professional fiction writers who would like to talk about the actual art of creating fictional worlds and characters, not promoting their own work. Topics discussed include building intriguing plots, writing dialogue, developing complex characters, and more.
No matter how many years you've been a writer, you're still bound to feel stuck by periods of writer's block. When you just need some help brainstorming and generating new ideas, this group can offer different perspectives and tips to get your creative juices flowing once again.
Writania is a group for fiction and nonfiction writers to share and receive encouragement and inspiration from other writers. All types of writers are welcomed, and discussions include writing novels, freelancing, copywriting, writing for SEO, and more.