Phone and Tablet Stands for the Bedroom, Kitchen, Office and More
Phone stands are great for keeping your phone in a fixed, visible and stable position. Some of the top use cases for phone stands include using it:
At your desk or table while you work or study.
In the kitchen while you cook or bake.
In the bedroom to read hands-free.
In the bathroom while you get ready in the morning.
In the car while you drive or navigate.
On a plane or train while you travel.
If you are shopping for a stand for your phone or tablet, consider these low-price phone holders from Temu.com. Here are the best phone and tablet stands for your desk, reading, kitchen and travel: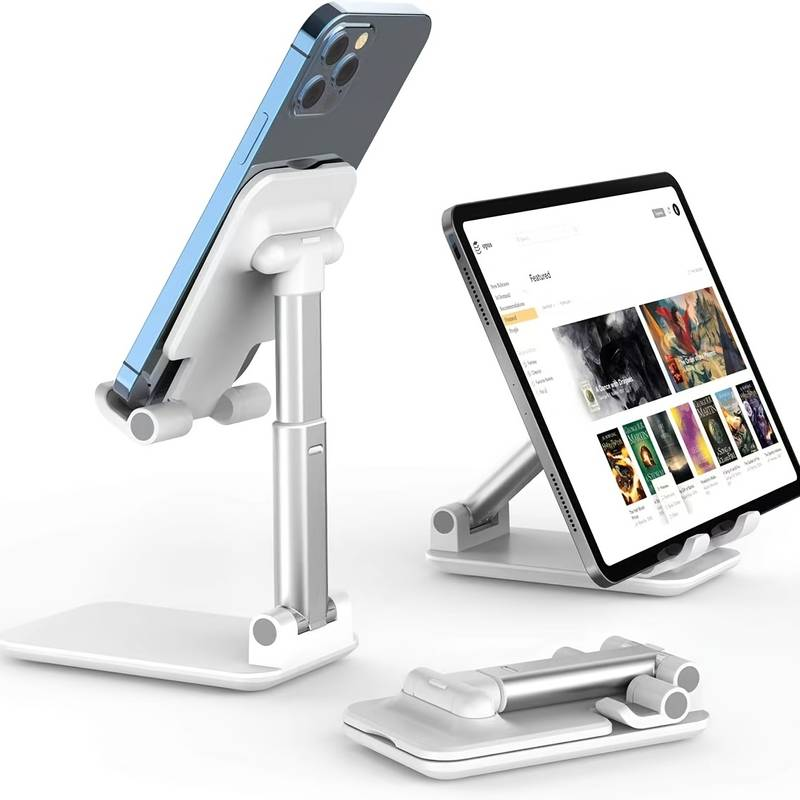 This adjustable height and angle folding desktop stand holds mobile phones and tablets up to 11″ for video calls, studying, and gaming. Comes in blue and black. $3.78 on Temu.com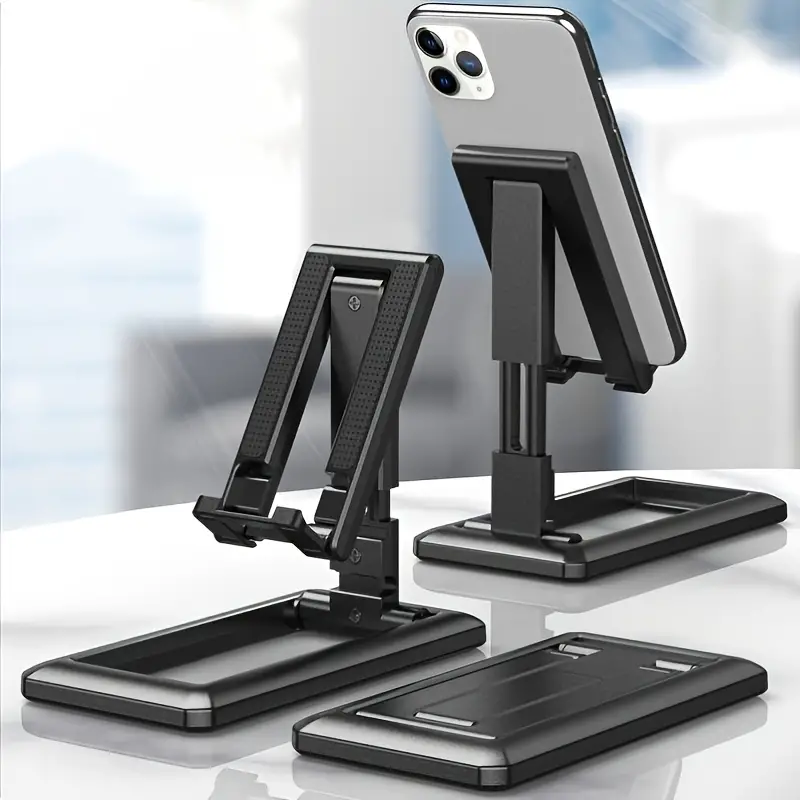 The height of this adjustable phone stand can be increased by up to 3 inches, and it can be turned vertical or horizontally. It's a deal at $1.76 on Temu.com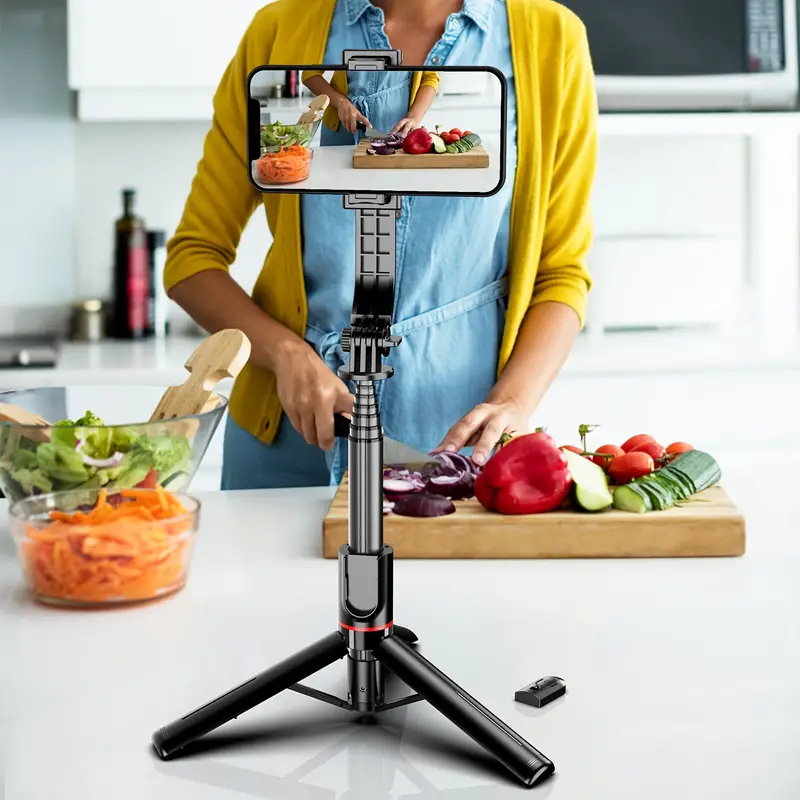 This is both a tripod for filming and a stand for helping you when you need your phone lifted off a desk or table. This tripod's legs are strong and capable. $13.48 on Temu.com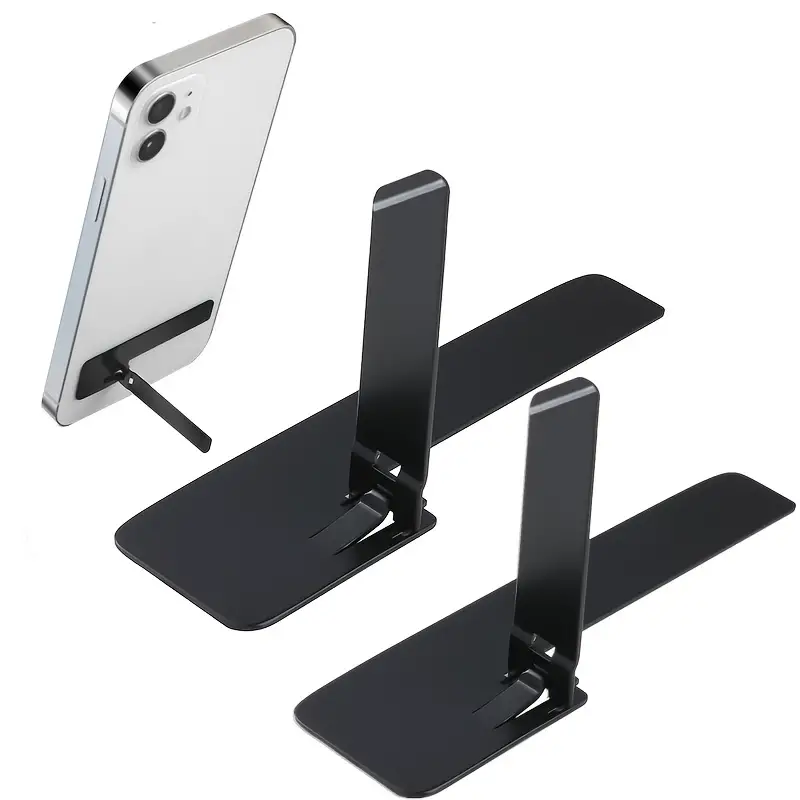 Here's the tiniest stand you can get for a phone. It's sticks to the back of your device and can be used for horizontal and vertical viewing, plus has an adjustable opening angle. $1.78 on Temu.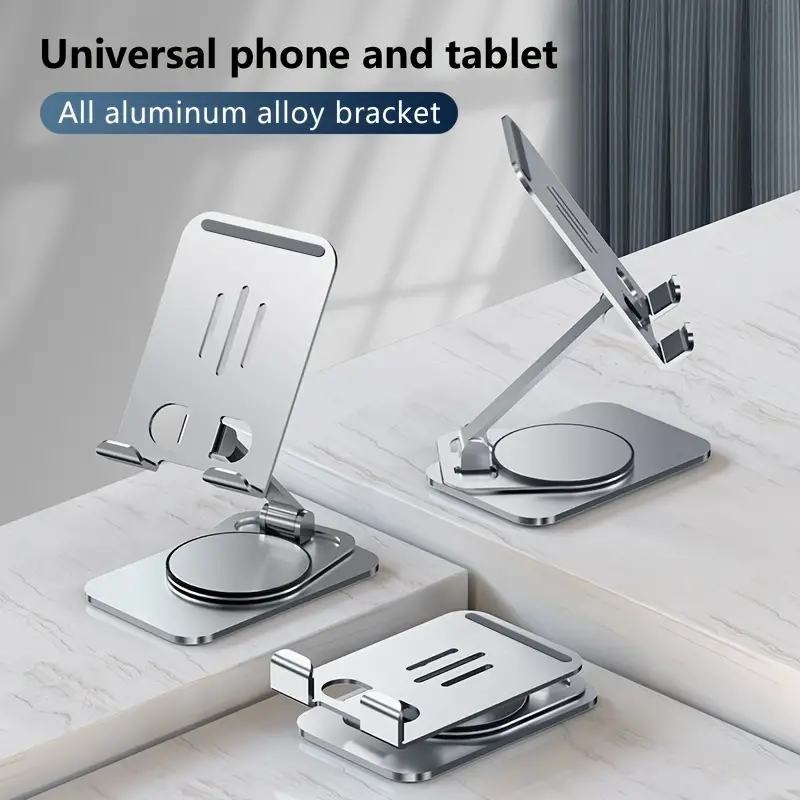 This is a sturdy, quality phone stand that swivels has dual hinges so you can adjust the viewing angle. It's also nice looking and folds down for portability. $7.98 on Temu.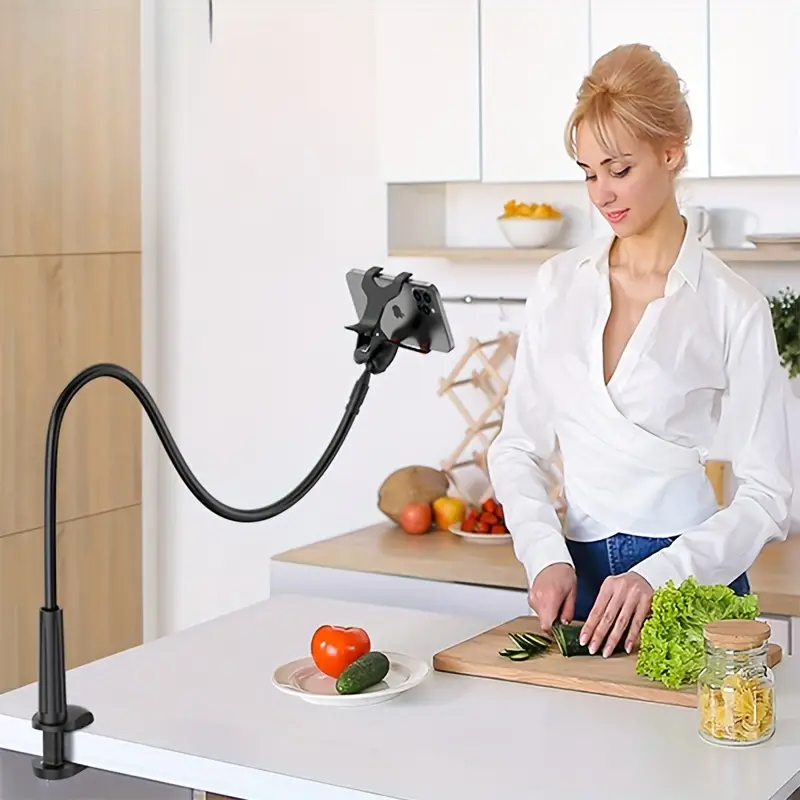 This thing clamps on the edge of a desk or table to hold and display your phone at standing level. $4.98 on Temu.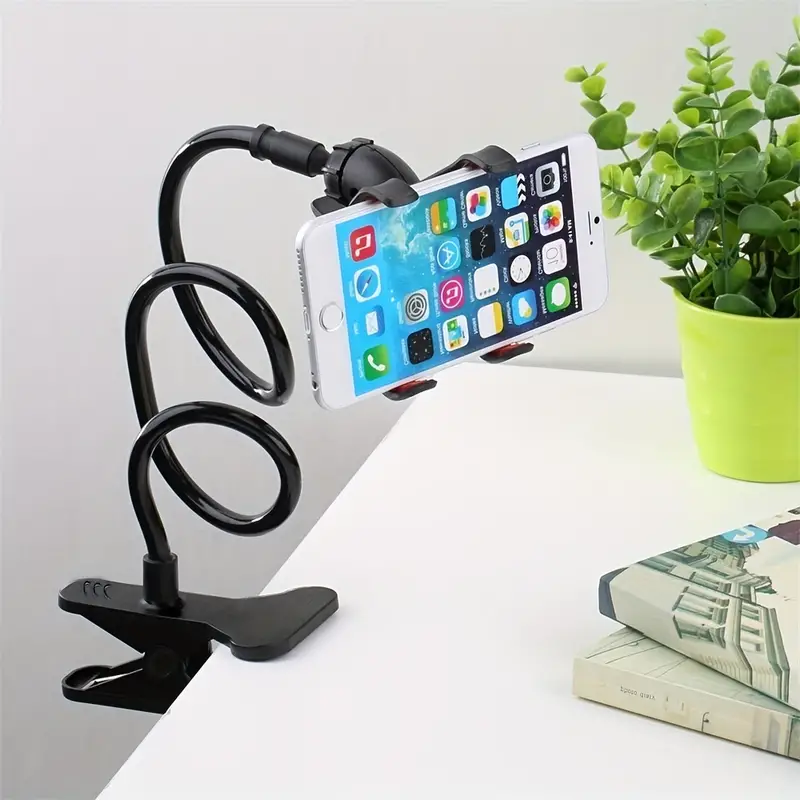 The phone holder cradle is entirely collapsible, it is simple to adjust to the appropriate position, frees up your hands, and is a useful workplace accessory for using Facetime, watching videos, playing games, and looking at recipes. $2.88 on Temu.com.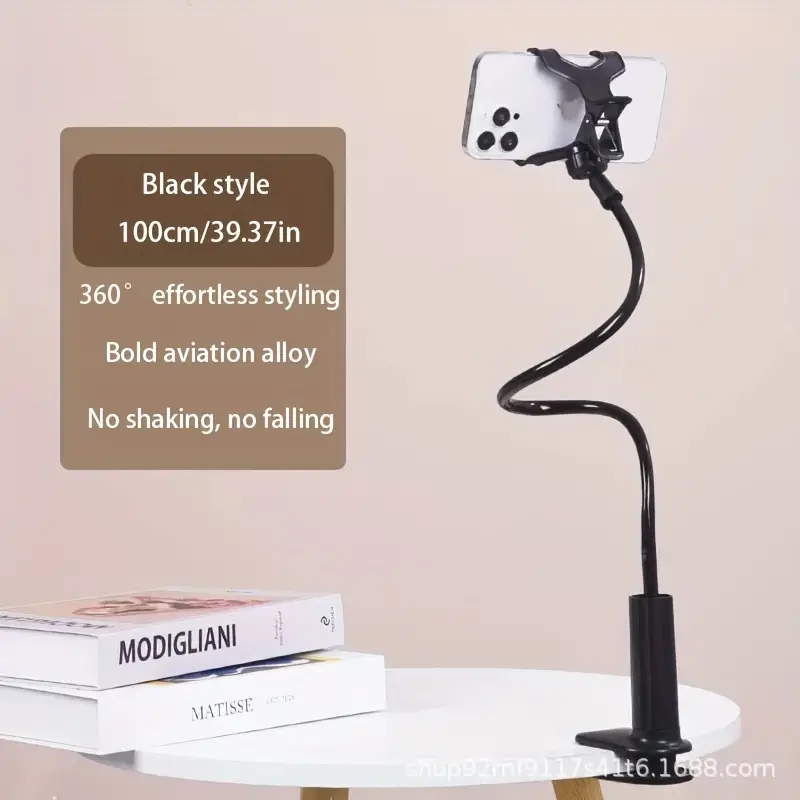 Gooseneck bedside phone holder for bedside use with an adjustable 360-clamp clip and a flexible long arm, as well as a desk stand and mount for phones. $6.48 on Temu.com

With this phone/tablet holder can effortlessly alter the viewing angle to reach the ideal position while lowering irritating glare thanks to its distinctive 360-degree rotating base. The majority of smartphones and tablets are compatible with this adaptable electronic stand, making it the ideal addition to your home or business. $12.05 on Temu.com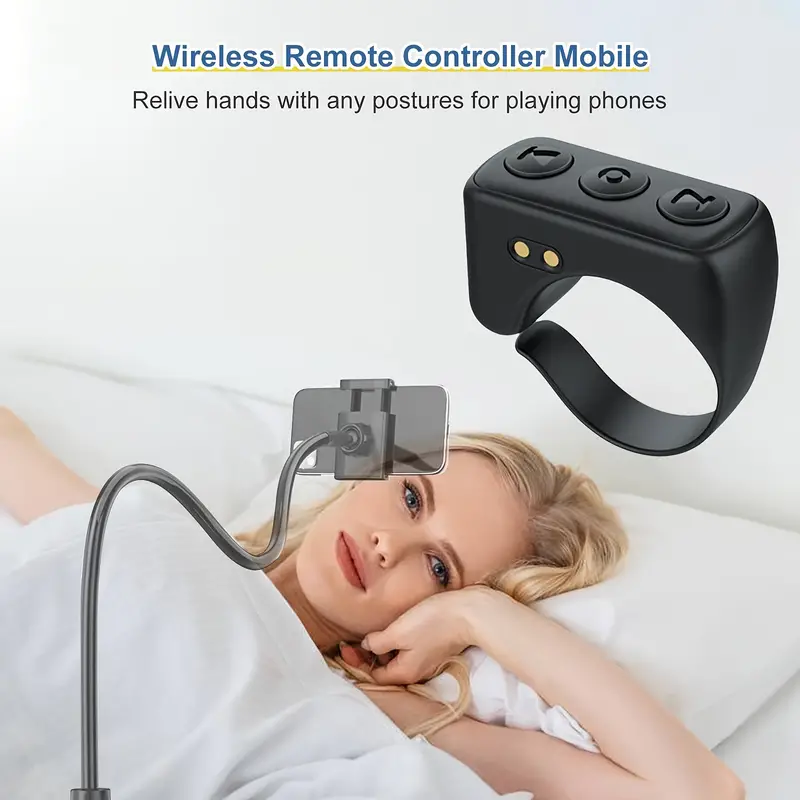 Watch videos or read in bed without holding or touching your phone. This stand comes with wireless remote function for turning pages or selecting videos. Rest in any position while watching your phone hands free. $12.48 on Temu.com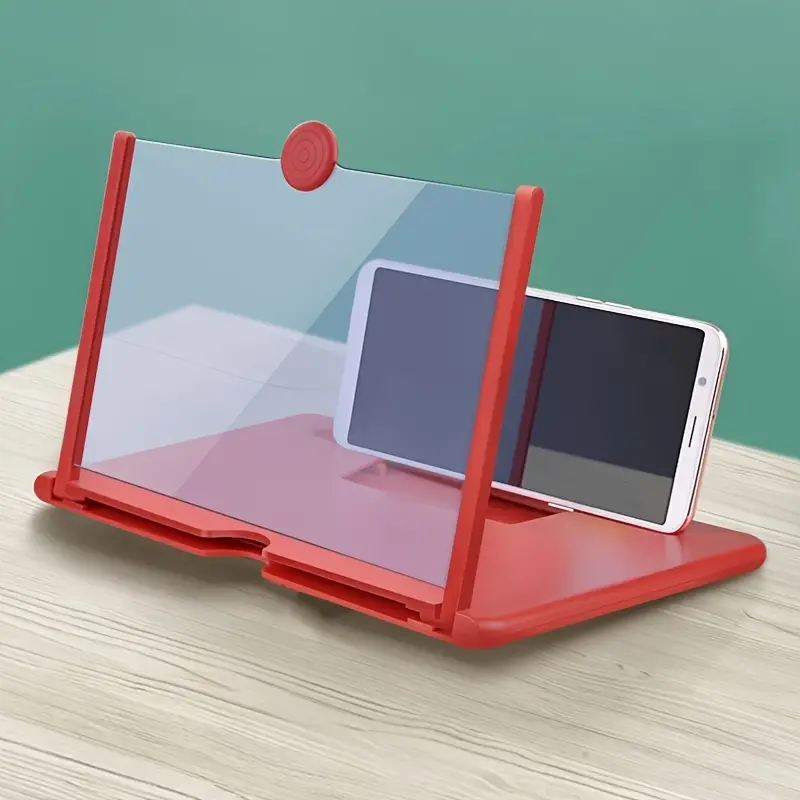 This device both magnifies your screen, block blue light and holds your phone. Perfect for reading recipes in the kitchen. $0.98 on Temu.
The clear screen has no power consumption and relieves the pain and visual strain brought on by prolonged focus on a small screen. $9.27 on Temu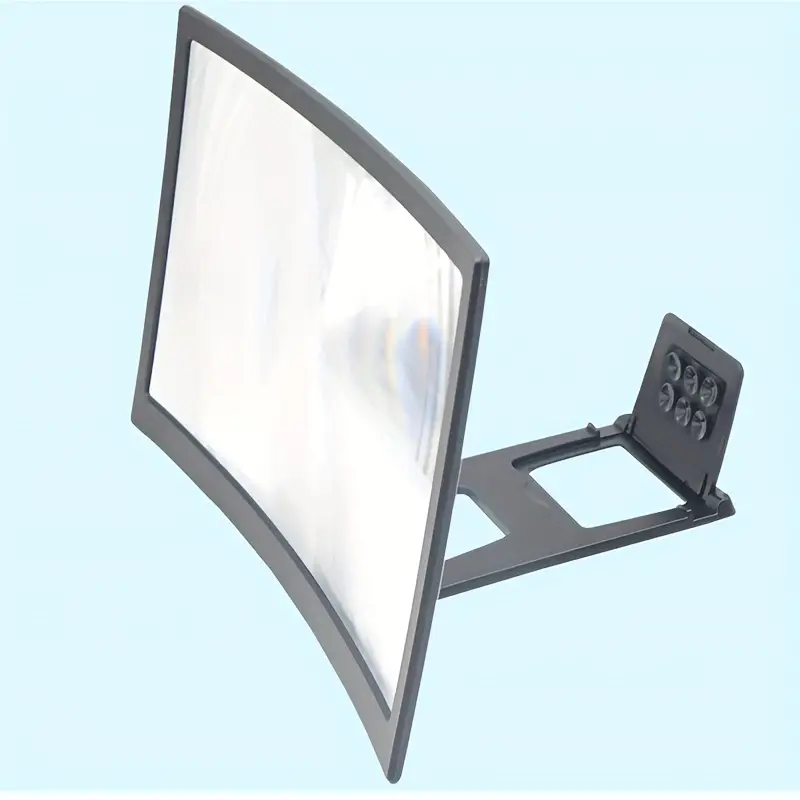 The magnifier uses high-definition zoom optical technology to enlarge the phone screen three to five times. It effectively blocks out blue light, and lessens eye strain from extended viewing, and give you crisper visuals. $6.98 on Temu.