Kindle Grips and Stands for Tired Hands
The Kindle has revolutionized the way people read books, allowing them to carry an entire Kindle library in a small device. However, reading for long periods on a Kindle can be uncomfortable and lead to hand fatigue. That's why grips and stands have become popular accessories for Kindle devices. Let's take a look at some options.
PopSockets for reading devices
Grips help alleviate hand fatigue caused by holding the Kindle for extended periods. Although the lightweight design of the Kindle makes it easy to carry around, holding it for an extended period can lead to aches and numbness in the hands and fingers. A device like the PopSocket provides another way to hold the device, allowing you to switch your hand position while you read. Originally used for phones, Kindle users are finding that grips like the PopSocket can also make the Kindle easier to hold while reading in bed, preventing the device from slipping out of your hand and falling on your face….like this:
Kindle stands for hands-free reading
The design of the Kindle is such that most people hold the device with one hand which often leads to a numb or tingling hand. For some who read while seated, holding the device can lead to neck strain and poor posture. So, what's the solution? A stand for your device gives you a few benefits:1) You can position the Kindle at an optimal height and angle for your reading position, improving your posture and reducing neck strain. 2) The stand allows you to go hands-free (until you need to flip the page).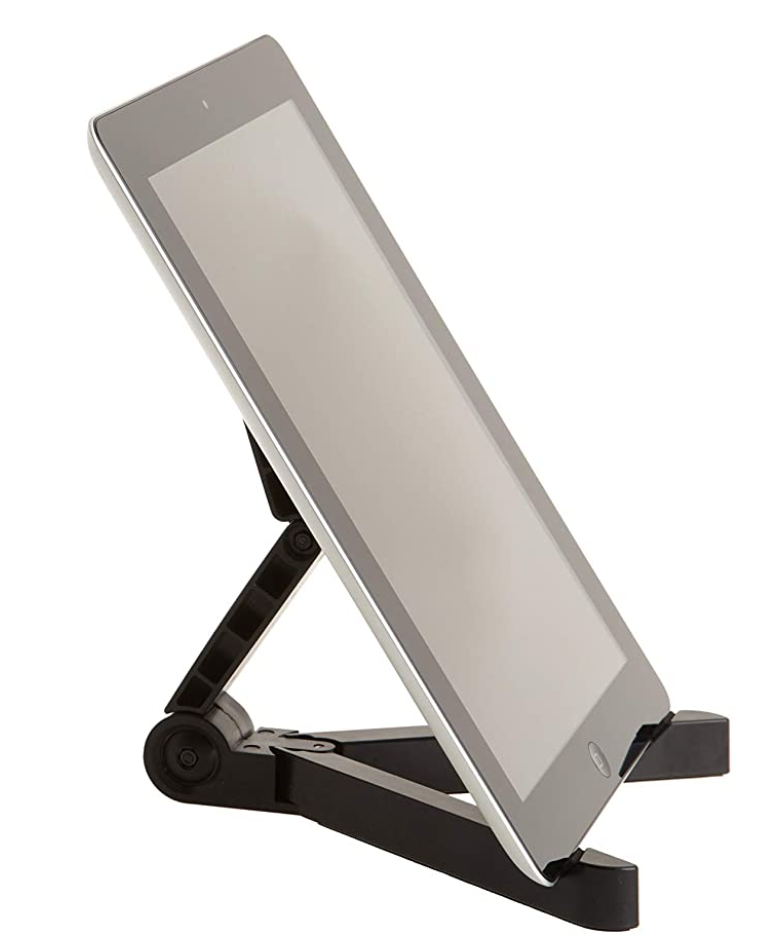 Some other options include using a pillow pad or a vertical e-reader case as shown here to help create a more ergonomic reading experience. Of course, you don't need to buy a stand. You can also prop your Kindle up on a desk or table and lean it against something, making it easier to read while eating or doing other activities.
Kindle grips, so the device won't slip
If you're worried about dropping your Kindle while reading, or if you just want a different way to hold your Kindle while reading then you might try a secure Kindle grip. This is basically a strap on the back of the device to slide your hand into.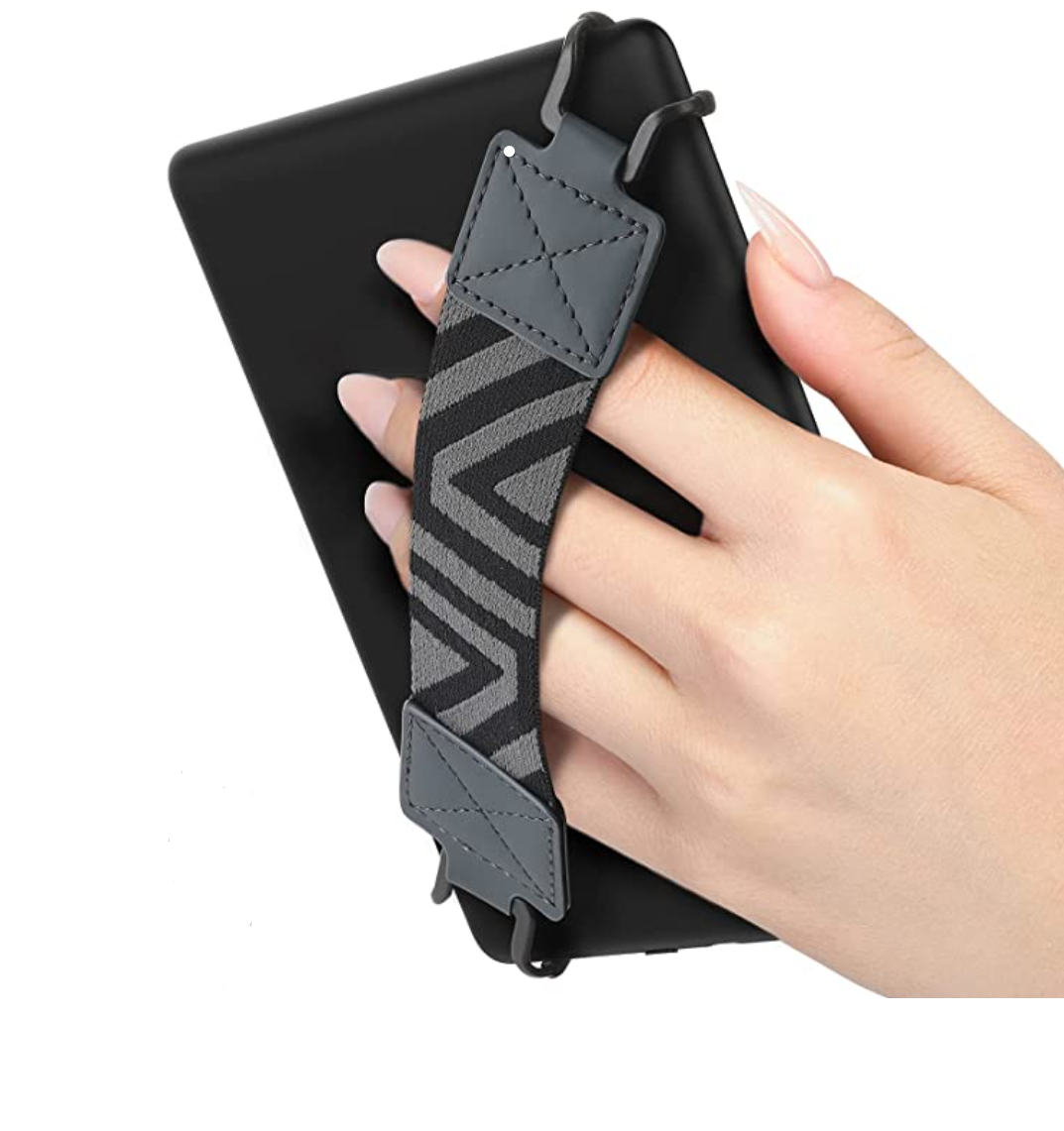 Grips can help prevent the Kindle from slipping out of your hand, and they are great for reading while walking.
Grips and stands for Kindle devices are essential accessories for avid readers. They provide a comfortable way to hold the device for extended periods, improve ergonomics, enhance the reading experience, and provide additional protection. With a variety of options available, users can choose a grip or stand that fits their needs and budget.