Are you acting as a leader in your community or workplace? You don't have to be in a leadership role to act as a leader. Leaders fill a variety of roles, from boosting morale to encouraging compromise and collaboration. Whether you're a student, frontline worker, a new hire or CEO, you can out yourself in a leadership position simply by acting as a role model that others look. With that in mind, why not add some inspiring reading to your plans? Here are some recommended titles to grow your leadership skills.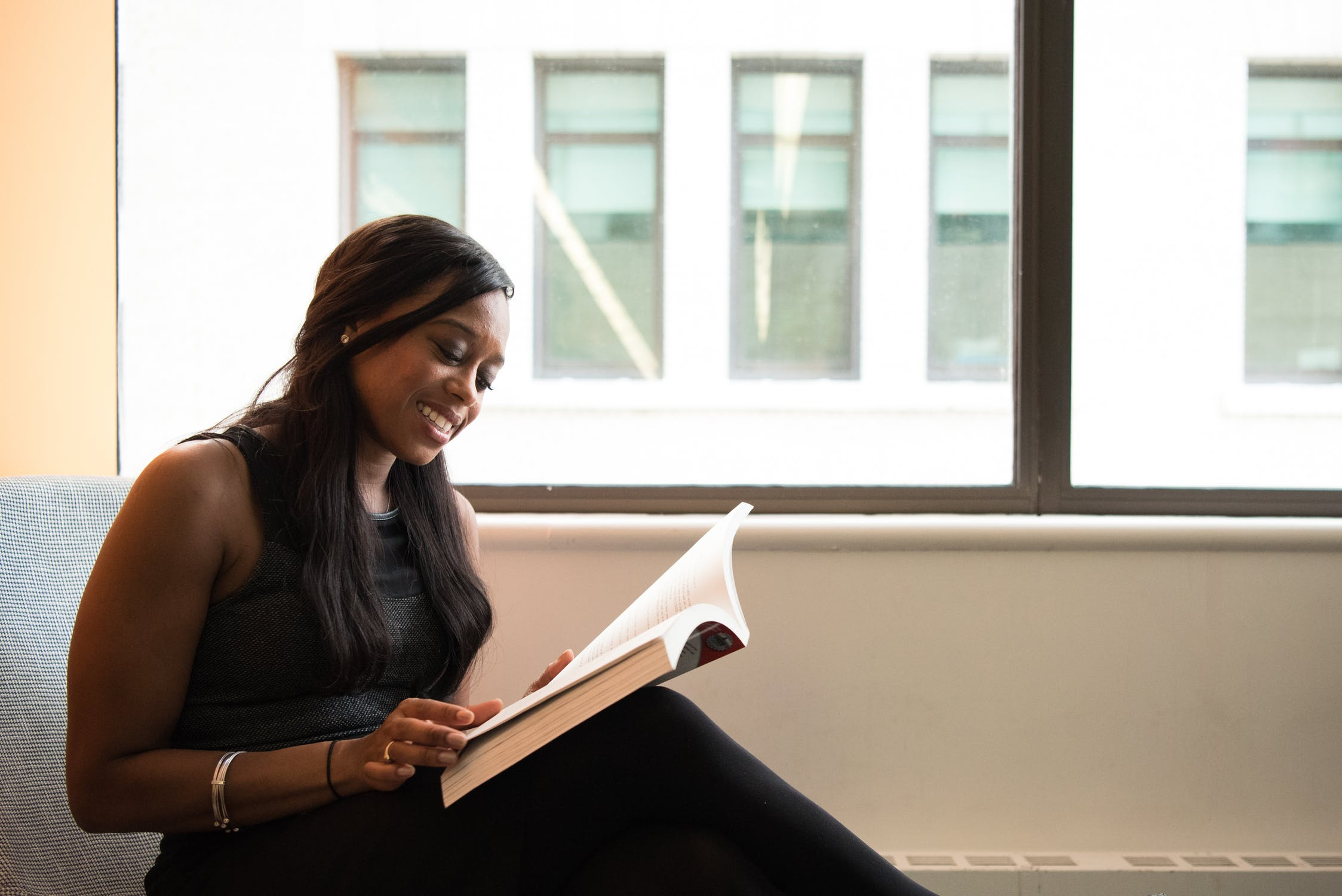 Image courtesy of Pexels
Leaders Build Better Connections
How well you lead is tied directly to how well you connect with others. These books teach you how to make more impactful connections:
Give and Take by Adam Grant
Grant offers an insightful read into three types of people—givers, takers and matchers—and why the givers tend to enjoy more success.
Top of Mind by John Hall
As Inc. explains, this book looks at the connection between relationships and leadership, and how authenticity and trustworthiness are at the heart of true leadership.
The Art of People by Dave Kerpen
Could your people skills use some polishing? If you struggle with finding the right thing to say or just want to become better at networking, this book is for you.
Effective Leadership
Figuring out how to bring your best inner qualities to the surface is a key to becoming a superior leader. Challenge yourself to become more by diving into these books:
Dare to Lead: Brave Work, Tough Conversations, Whole Hearts by Brené Brown
Empathy. Courage. Vulnerability. When it comes to focusing on and developing leadership qualities like these, virtually any of Brown's books can help.
The Leadership Challenge: How to Make Extraordinary Things Happen in Organizations by James M. Kouzes and Barry Z. Posner
These authors take on the idea that leaders are not born into being but made by circumstances and choices. What's more, they explain the need to exemplify what you want to see in others.
The 7 Habits of Highly Effective People: Powerful Lessons in Personal Change by Stephen R. Covey
Our world changes constantly, but this book explains that certain ethics are timeless. Covey's book shows that true leadership is based on those values, and that strength of character comes through in the best leaders.
Inspiration and Innovation for Leaders
With connections made and abilities strengthened, you'll be ready to spark change in the world around you. These books will help inspire new ideas and implementation:
The Age of Insight by Eric R. Kandel
Kandel looks at 19th century Vienna to learn why that place and time were a wellspring of innovation and applies the concept to modern times.
The Storytelling Animal: How Stories Make Us Human by Jonathan Gottschal
This author explores the idea that our minds are hardwired to translate everything into stories. From our dreams to our daytime function, NPR says this "investigation of storytelling" is a compelling read.
Thinking, Fast and Slow by Daniel Kahneman
How do you make decisions when faced with uncertainty? Kahneman explores the idea that we tend to rely heavily on gut feelings in an effort to avoid disappointment when we would be better off researching and enduring.
Further Your Education
While reading any of these books is a great way to develop your leadership skills, you may want to take it a step further, especially if you're looking to grow within your current company or planning on starting your own entrepreneurial venture. Getting a business degree is more attainable than ever thanks to online programs that offer flexibility to those whose schedules or locations make classroom learning difficult, and the skills you'll learn are invaluable to business leadership.
If you already have a business degree, furthering your education will still be a boon to your growth as a leader. Depending on your circumstances, it may be beneficial to receive an advanced degree, take specialized certification courses, or even look to sites like Udemy for courses that will develop your skill set.
Whether or not you decide to go back to school, add some key books to your to-read list. You can build your connections, empower your abilities, and advance your abilities to spark change. Drop by your local library or download a few titles today!