5 Must-Have Book Lamps for Avid Readers
Whether you want a convenient bookmark light for reading on-the-go or a beautiful statement piece for your desk, we've uncovered some of the best book lamps available on the market today. No matter what your budget is, at least one of these products is sure to "light up" your world!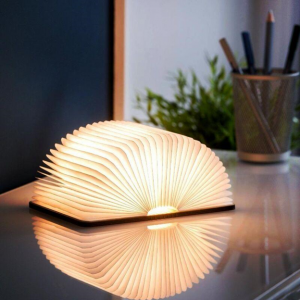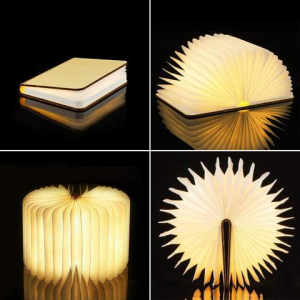 Description: This delightful paper lamp is equipped to display 3 different types of light, and it can be closed just like a book for easy storage. Its flexibility and appealing design makes it the perfect novelty item to display in any room of your home or office.
Why we love it: The Romacci lamp can be charged with a simple USB cable, and it comes in 5 different sizes and an array of colors. It's also waterproof, tear-resistant, and made with eco-friendly materials.
Price: The medium-sized lamp costs $30.09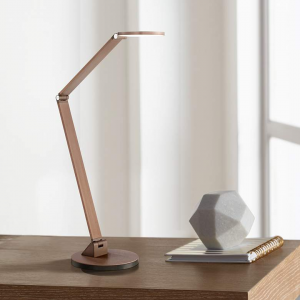 Description: This sleek lamp blends in perfectly with a modern office space or minimalistic home. Polished with a beautiful French bronze finish, the design adds a touch of elegance wherever it's used.
Why we love it: There's no question as to why this lamp is one of the most popular products sold on Lamps Plus! We love the modern look, as well as the flexible arm and head for adjusting the light exactly where you need it.
Price: The Possini Euro Magnum French Bronze LED Desk Lamp is $199.00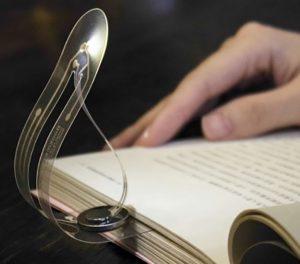 Description: This convenient little light is thin enough to be used as a bookmark as you travel! Equipped with just a simple replaceable button battery, readers can enjoy up to 72 hours of reading time.
 Why we love it: This mini reading light is affordable and incredibly lightweight, making it perfect for traveling.
 Price: The mini LED reading light costs $6.99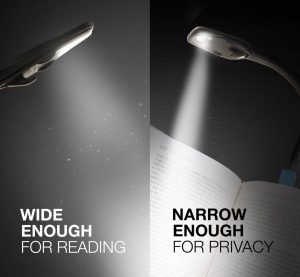 Description: The clip-on style ensures that your light remains steady and exactly where you need it as you read. This reading lamp has a warm light and an adjustable neck to make reading comfortable for you without waking others you might be with. It can be used for up to 25 hours before needing its batteries replaced.
Why we love it: This clip-on book light is small but powerful, built with impact-resistant technology and a foldable design so you can easily tuck it away in a purse or pocket when not in use.
Price: The Energizer clip-on book light is $9.99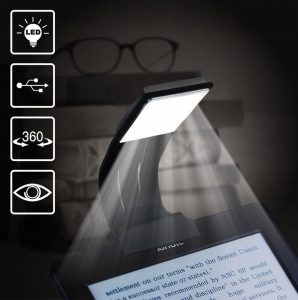 Description: With 4 brightness modes, a convenient clip-on attachment, and a cable-free USB charging system, this book light has got it all! One 30-minute charge provides you with up to 42 hours of light, and it can even be flattened to use as a bookmark when not in use.
Why we love it: The rechargeable battery, lightweight design, and variety of brightness settings makes this book light one of our top recommendations.
 Price: The Ultrathin Flexible Reading Light is $8.99