How to take and share screenshots on your Kindle Fire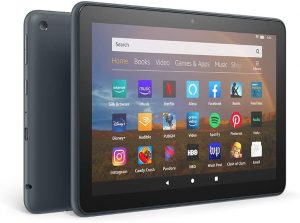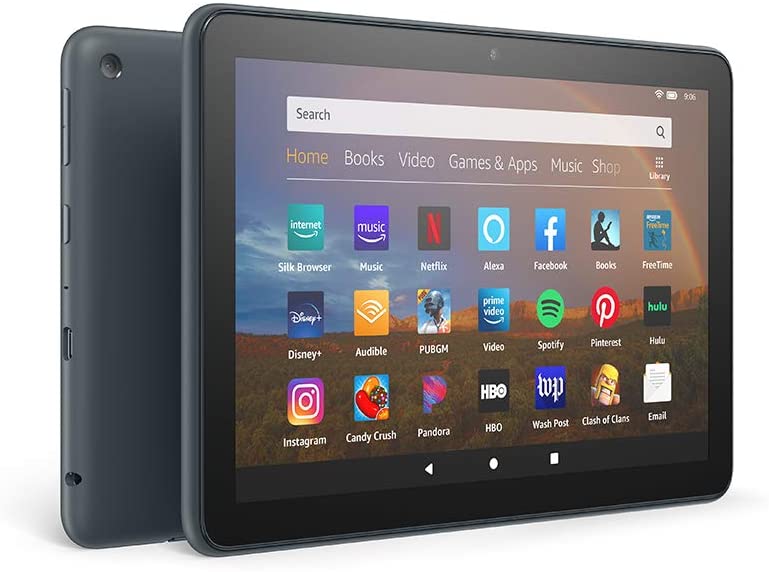 Your Kindle Fire device can help you work, stay connected to loved ones, and provide endless entertainment. If you come across a profound passage from the latest novel, a funny email from a coworker, or you just hit the new high score on your favorite game, you may want to share these screenshots with others. With one simple trick, you can start taking screen captures and sharing them with your friends in no time!
How to Take a Screenshot
All you need to do to take a screenshot on your Kindle Fire is to press and hold the volume down button and the power button simultaneously for 1 second. That's it! You'll hear a shutter sound and see the screen flash once if you've been successful.
Just make sure that you press both buttons at the exact same time; if you hold the volume button first, the volume bar may appear on the screen and show up in your screenshot.
How to Share a Screenshot from Your Kindle Fire
Now that you've successfully captured the image on your screen, you can choose to send your screenshot to a variety of different apps. To share your image, follow these simple steps:
At the top of your screen, click and swipe down to view your notifications.
Locate the screenshot in your list of notifications. If you cannot find your screenshot in your notifications tab, you can use the Docs app to view it and share it from there.
Tap the "Share" button beneath the image. If there is no "Share" button, go to the Docs app to find it and share the screenshot from there.
Select which app you'd like to send the image to by selecting "Choose Application."
From here, you can share the screenshot on social media or send it to someone via email. You can even write a brief message if you want to add some context to the image before sending it.
Where to Find Your Screenshots
Want to know where to find all the screenshots you've taken? Each of your images can be found in the Docs app, which can be found on your Kindle Fire's home screen. Here's how to access your library of images:
From the home screen, click on the Docs app. If you'd like, you can also search for Docs using the search bar or by asking Alexa to open the Docs app.
Once the app is open, select the "Local Storage" tab.
Tap the back arrow (←) key in the top left corner until you find the root folder.
Open the Pictures folder and then select the Screenshots folder.
From the Screenshots folder, you can tap the menu button (⠸) next to any image to delete it or share it to another platform. You can also tap a screenshot to open the image in a photo editing app.